A Week for Lovers in the La Cruz Community
Hola La Cruz Community and beyond! Valentine's Day is in two days…and love is in the air on the Riviera Nayarit!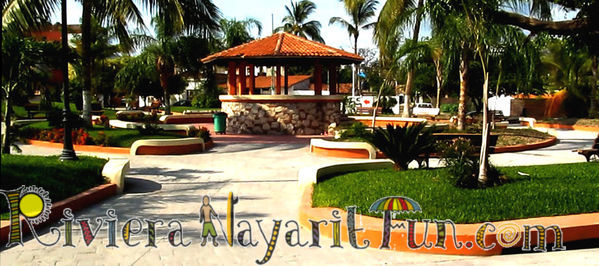 Have you decided where you will be taking your sweetie? La Cruz de Huanacaxtle Mexico is a romantic pueblo on the Riviera Nayarit. A very casual town, La Cruz has a more authentic Mexican pueblo feeling in comparison to some of the other pueblos.
The La Cruz community is nestled on the Banderas Bay and holds a small town feeling while at the same time has the romantic ambiance and feel with the La Cruz Marina and Mexican town square. The small town is spread out with the streets being named after fish. Not everything is right off of main street, and there are restaurants all over the town, so explore some your options!
Where will you be celebrating your Valentines day this year? Maybe a few different venues…why not?…spread the love around!!!
The La Cruz Sunday Market was thriving last Sunday.….and as it should be due to the fact its the largest market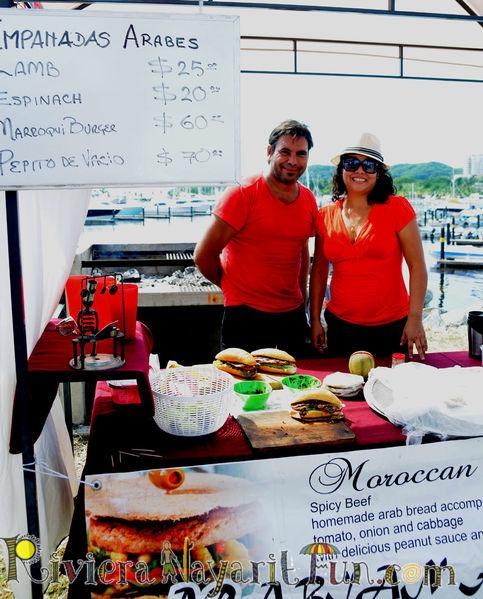 around!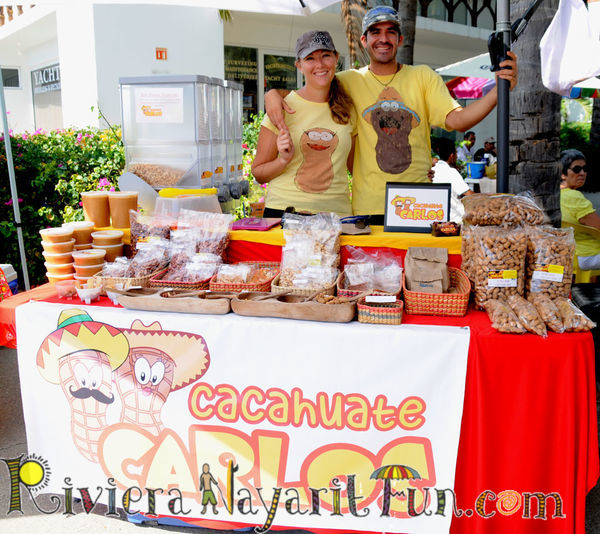 This market has it all! While you wander about listening to live music, enjoy all of your farmers market produce, cheeses,  breads, fresh peanuts and peanut butter, jewelry, soaps and creams food for take home,  and down at the end of the jetty you will find baked goodies, empanada's, felafels and steak sandwiches….and oh sooo much more….at the other end find metal art, clothes, shoes….WOW…the La Cruz Sunday Market has it all with over 200 vendors!
Every Sunday during high season….Bring your cooler in the car for all of the goodies and enjoy the day at the La Cruz Sunday Market located down on the  La Cruz Marina by Oso's Oyster Bar and the La Cruz Fish Market!
Building A New  Playground and Skate Park for La Cruz Kids

We are Centro Cultural Comunitario La Cruz (CCC), a small local organization based in La Cruz de Huanacaxtle, Na
yarit, Mexico.  The intention of Centro Comunitario La Cruz is to create and maintain a sense of culture and community here in La Cruz, and we think that there is no better place for us to start than with the kids, the foundation of our society.
We already have the land…All of the overgrowth from last summer has been cleared out by a Mexican volunteer, Roberto, and his machete…And we have already purchased the recycled materials to make the playground equipment with…The primary goal of this Indiegogo project is to raise money to buy the materials to build the foundation for the park and the skate park.
We are currently working towards becoming an official documented non-profit organization here in Mexico, but in the mean time we are receiving help and guidance from
Entre Amigos, a like minded 501(c)(3) organization that has already achieved many of our goals up in San Pancho, a small town about 30 minutes north of us.  Learn more about Entre Amigos here à http://entreamigos.org.mx/ 
To see all of the details on the exact cost, please visit our Facebook page, and if you can, please donate. The children will be very grateful. All donations will go straight towards building this new playground. There are also some perks for donating.!!
See all of the details by CLICKING HERE!
If you have any questions, comments, or desire for more information, shoot us an email at centrocomunitariolacruz@gmail.com  THANK YOU!!
Amigos de La Cruz
Just Desserts! A La Cruz Community Amigos Fundraiser

The cast has been selected and is getting ready to break a leg!  Unfortunately the rest of us will have to wait for the performances on Thursday and Friday March 6 & 7 and  Thursday and Friday March 13 & 14 to catch the action.
The evening will start with dinner in the calming gardens of the Jardin del Pulpo (Octopus's Garden) then we move upstairs and the fun begins. It's a real who-dun-it complete with clues, edible props, cagey characters and one cunning culprit. See if you can nail the guilty party before the cast!
Our star-studded team consists of (left to right):


Cat Morgan – Skooter Bright
Sherry Jacobs – Trudy Babcock
Ricky Arce – Margaret Mason
Laura Dwan – Edna Mae Carter
Robert Torres Puddy - Reginald P. Cogsworth
LaDonna Schmidt - Director
Linda Randall - Stage Manager
Patricia Spencer- Ms. Peabody
Jessie Watt - Reader/Prompter
Line Bureau as Skooter Bright ( Missing from photo)
There are 4 shows with only 40 seats for each show, so get your tickets now!
The three course dinner and show is 250 pesos.
Tickets for this special fundraiser can be purchased either at the Octopus's Garden or email Lori Wilson at lacruzamigos@gmail.com   Thank you!
La Cruz Rentals
For La Cruz rental options please email Cat Morgan directly at Cat@RivieraNayaritFun.com .
Villa Amor del Mar
Serving others by way of food and entertaining has always
been a passion of mine, to combine that 'hobby' with running our La Cruz Boutique Inn has brought me more joy than I knew possible. This week I've been able to hook folks up with the best whale watching/sunset cruise, in my opinion, Red Dolphin Sailing charters as well as I've seen to many of their other vacation desires.
Guests have been blown away by our Bay of Banderas, the whales, the music of our town; they were enchanted by Latcho & Andrea, they couldn't get enough of the fabulous food and so much more. Villa Amor del Mar is a special place for lovers!
If you still have Valentine's open, consider a night at Villa Amor del Mar to Romance your sweetie.
Please let Chris and I (Cindy) share all that is La Cruz with you.
Click here to view our La Cruz Boutique Hotel page, our contact information and website link.
Villa Amor del Mar…..for a very special vacation….
La  Cruz Restaurants and La Cruz Entertainment
View these La Cruz restaurants with live music and menu specials! Many places are already booked up around the La Cruz community for Valentines Day, so make your reservations!
Luna Rumba Valentines Day Concert
Serendipity Restaurant & Mezcaleria

The Luna Rumba Valentine's Day Concert will take place at Serendipity Restaurant & Mezcaleria in Punta de Mita on Friday, February 14, 2014. The concert starts at 8:30 p.m. and the restaurant opens for happy hour at 6:30pm, with dinner at 7:30 This exclusive dinner/concert is 450.00 peso, so don't miss out and get your tickets early by calling Serendipity Restaurant & Mezcaleria, or stop by at Av. Anclote #20, Punta de Mita 63734, Mexico.
El costo por persona es de 450 pesos que incluye una cena de menú especial de 3 tiempos, una copa de vino y el espectacular concierto romantico de Luna Rumba e invitados. Al terminar la cena habrá música para bailar. Para este dia, el itinerario es el siguiente: 6:00 – 7:00 hora feliz 2×1 domestico 7:00 – 8:15 cena y concierto de violin romántico y guitarra acústica 8:15 – en adelante Música en vivo para bailar by Luna Rumba Tenemos cupo limitado así que requerimos reservaciones.
Gracias, estamos a tus órdenes
Octopus's Garden
For all reservations, please call 01 (329) 295-5367, gracias.
Another great week of entertainment at the Octopus's Garden.

Beginning  Wednesday night, come SALSA with Habana , a
live Cuban band. The band starts at 9:00. The evening starts off with Hugo and Christina with their
Latin Dance Show
"History of Latin Dance"
at 8:00. Join in for salsa dancing after the show!!
On Friday, for Valentine's Dayenjoy an evening of romantic music with The Guild,  with Jerome on piano and a special guest jazz vocalist Rick Cranston. Come be serenaded the great romantic jazz standards. Music starts at 7:30  There will be a Valentine's Dinner special from our new menu.  Reserve your table to avoid disappointment.
For Saturday Brunch  at 10:30, the ever popular Tatewari brings their unique style of high energy flamenco. Last Saturday, brunch was sold out, so again, to avoid missing out, reserve your table.
The Golden Kingdom
The week finishes off Saturday night on a high note with another performance of The Golden Kingdom, an acrobatic dance spectacular complete with stunning costumes,  aerial silks and fire twirling. Dinner and show 280 pesos. Show only: 100  pesos. Come early about 6:30 for dinner, with the show beginning at 8pm.
Just Desserts Mystery Theatre
Tickets go on sale this week for Just Desserts, mystery theatre put on by Amigos de la Cruz Drama Troupe. This dinner theatre special runs March 6th and 7th, 13th and 14th.  Tickets for this special fundraiser can be purchased either at the Octopus's Garden or email lacruzamigos@gmail.com.  Three course dinner and show 250 pesos.
Masala Bar and Grill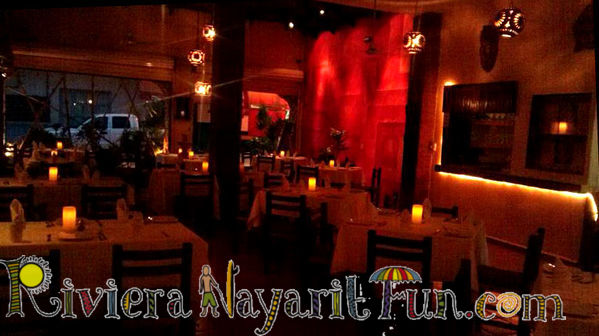 Bring your loved one to enjoy a very special menu of layered flavors with amazing presentation. We are open for breakfast, lunch and dinner every day serving daily specials, and the fresh catch of the day (closed on Tuesdays)
Every Thursday enjoy our three course menu special for 250 pesos, while dining to the music of Tatewari.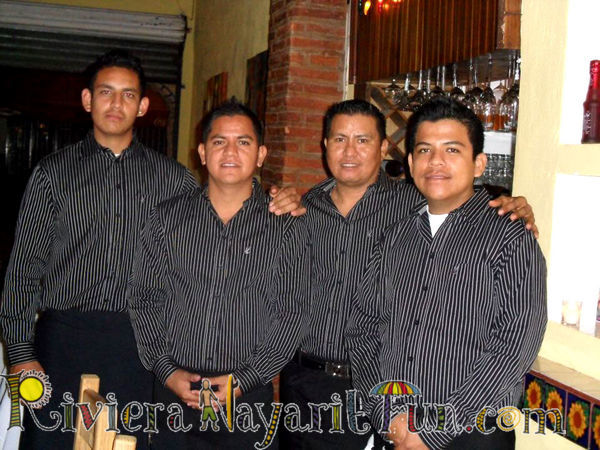 Masala has the perfect ambiance for love and romance. You will enjoy impeccable service from our wait staff.
Click here to view out photo gallery, and please view our Valentines Day menu on our facebook page,
and call us for a reservation.
322-101-8884.
Ana Banana Bar and Grill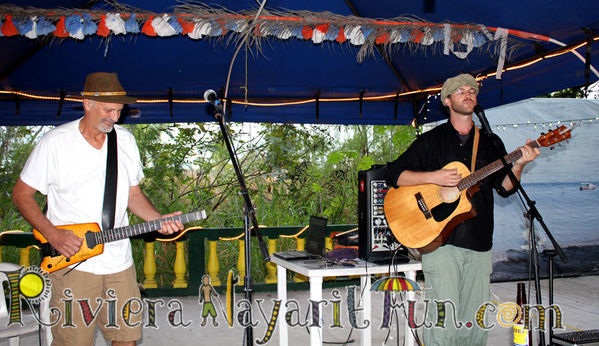 Ben and Dave will be playing Coffeehouse Friday for Valentines Day. Bring your sweetie in for fun dancing, good drinks and check out the special dinner menu.
Sunday is Rib Night with the Rythum Roosters playing Rock and Roll
Meatloaf Monday with "The Good Stuff" playing great classic rock tunes….a super fun time with huge servings of meatloaf with all of the fixins!
Come on in where the music all got started many years ago…..Ana Banana Bar and Grill….
La Cruz Real Estate
Royal Club Real Estate
Aaron Fisher / Broker
Amura 204
1Bed/1bath
185,000 USD
sqft 860

-
This beautiful one-bedroom studio condominium in La Cruz de Huanacaxtle is large enough to satisfy anyone looking for a little slice of paradise. Big walk-in closet / bathroom offers ample storage and a magnificent deck  with unobstructed views of the Bay of Banderas and La Cruz de Huanacaxtle. The artwork is Mexican in style, offering cool colored neutrals that accent the unit and create a vibrant space. Click here for our contact information.
Pacific Boutique Properties
Victoria Pratt / Broker
Casa La Kasbah $399,000 USD
La Cruz de Huanacaxtle
Casa La Kasbah, beautiful moroccan house in La Cruz de Huanacaxtle should

be considered for it's developable lot of 696 m2 with CUC zoning. It is just a few blocks to either of the two marina accesses and within
easy walking distance to the town plaza. This single-level home was built with Moorish
style detailing not
able in the distinct exotic shapes of window and door frames.
The living area has the feel of a Moroccan lounge and exudes comfort and coolness.
A large patio and adjoining courtyard with a Cantera fountain form the fringe between the home and the gardens and a large and inviting pool. Nicely designed for easy indoor-outdoor tropical living. Please Click here for our contact information and link to our webpage.
Happy Valentines Day to the La Cruz community and to everyone! What ever you plan to do, have a wonderful week! Get out and enjoy all of the live music and festivities….and kick up your heels! Help out with the kids new playgournd if you can. They don't need that much money…under 3000 dollars! It would sure make a difference for these kids in La Cruz!
Check out the La Cruz Community Calendar for all the events, plays, classes and La Cruz FUN!
In Loving Kindness,
Cat Morgan