January La Cruz Community Events
Hola La Cruz community and Banderas Bay folks! As always, there is a lot going on around the Banderas Bay and La Cruz De Huanacaxtle, Mexico. Be sure to check our La Cruz Community Calendar for events, classes and live music at the La Cruz restaurants. Our sponsors send us weekly information about what's going on. Please, click on the links below for our sponsors and find out more about what they have to offer you with fun events and food specials. Thanks for dropping by the La Cruz Community Weekly News!
Get Fit Strength Training
Ready to work off the Holidays? Get Fit strength training at the Octopus's Garden every Monday and Friday from 9am to 10am. Its a great workout for everyone, advanced or just beginning!
You may emial Beverly Kolasz at GetFitMexico@gmail.com for more information or for private instruction. Get Fit today!

La Cruz Rentals
Villa Amor del Mar in English means Villa of Love by the Sea. What could more perfect and appropriate than a Valentines Day Special Vacation at this amazing La Cruz beachfront rental Villa Amor del Mar?  Or perhaps a fun get-away this weekend! Why not? Enjoy life!

Valentine's Day Special ~ 3 Day Weekend
Rejuvenate and romance your sweetie beachfront at Villa Amor del Mar!

Enjoy a beautiful beach front location and relax in our infinity pool whilst sipping on a morning coffee watching the sunrise..or an afternoon Cocktail.
Select the room of your choice and we pamper the two of you with:
Champagne and chocolates in your room.


Romantic dinner on your private deck or on the rooftop with other guests.

Continental breakfast in your room everyday and one breakfast by the pool during your stay.
~ 3 day rates starting at $425.00 for 2 people
($212.50 per person)
~ Book 7 days; rates start at $995.00 for 2 people ($497.50 per person)
Enjoy the ambiance you deserve when celebrating love and life!
We specialize in creating a very unique and special vacation!
Villa Amor de Mar, in La Cruz de Huanacaxtle, Mexico.
Please Click Here to contact us for reservations, or information and links to our Facebook page, YouTube videos, Website and phone number.  Thank you!
La Cruz Community Real Estate
Royal Club Real Estate
Aaron Fisher / Broker
PERLA 5 / PUNTA ESMERALDA
3 bed / 4 bath    sqft: 3,200
This front-line to the beach home set in the lovely Punta Esmeralda oceanfront community has a wide-open front
view of both the beach and Bay of Banderas (not the narrow view). Both the
large master-bedroom and one of the guess bedrooms has beachfront/oceanfront views. There are 2 large balconies and one enclosed back yard. The 2-car parking space is level with the entrance door so if you're in a wheelchair and or pushing a stroller it's a pleasure to enter.
This beautiful 3,200 square foot 3 bedroom 4 bathroom, all one-level, PH Beachfront-Oceanfront Terrace House (Casa Escalonada) located in one of the most beautiful gated communities on the entire West Coast of Mexico, Punta Esmeralda . Each bedroom has its own private full bathroom with plenty of closet space.
See more at:http://royalclubevent.com/mexico-property-listings/perla-5-punta-esmeralda-for-sale/#sthash.iD7wbvpK.dpuf

Pacific Boutique Properties
Victoria Pratt / Broker
PH Huanacaxtle 502 – Luxury two story PH, located in Punta Esmeralda a beachfront community between La Cruz and 5 Bucerias. With 4 bedrooms and 4 and a half bathrooms,  amazing view to the bay and completely furnished. For sale at US$945,000
http://www.pacificboutiqueproperties.com/Boutique/ResultN.php?Property=hua
nacaxtle-502

Black Forest Restaurant
Latcho and Andrea are playing every Friday night starting January 10th. Reservations are recommended.
Call 329-295-5203 for your reservations, or click here for an easy contact form.
Its a German Beer Fest!
Mark your calenders! Prepare your lederhosen because we are celebrating another German Beerfest! Join us on
Tuesday, January 28th for an evening of classic German delicacies and our proverbial German "Gemütlichkeit".
Your hosts Andrea and Yvonne will serve you in traditional German Dirndls and the beer mugs will be overflowing with ice cold German beer.
Dinner selections consist of hearty German favorites such as bratwurst, red cabbage, sauerkraut, pork schnitzel, dumplings and spätzle, just to name a few.
We also serve barbecued pork knuckles (as long as supply is enough or pre-ordered).
Click on the link to view our regualr full menu.
Thank you and see you at the Black Forest Restaurant in La Cruz de Huanacaxtle Mexico!

Masala Bar and Grill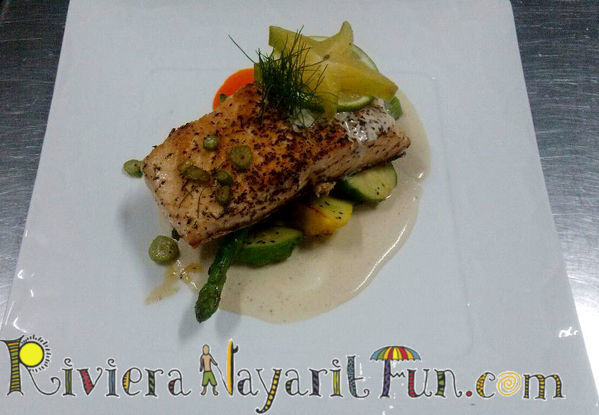 Friday Jan 10th we are preparing a special fresh red snapper filet with Mediterranean sauce, fresh from the La Cruz Fish Mercado. Layered flavors will delight your mouth!
Breakfast Specials with Orange Juice or Coffee 65 pesos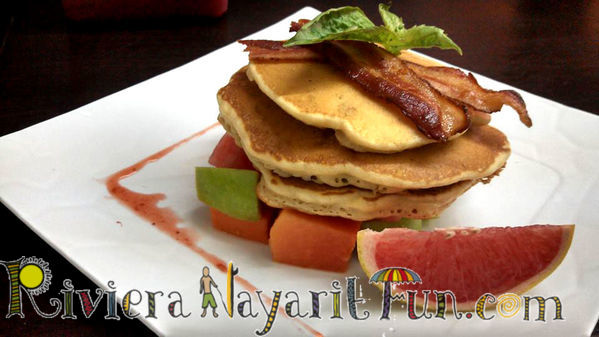 Enjoy a special french toast on the house for a starter!
Our Saturday Breakfast Special with banana pancakes and fruit. Simply delicious!
Our  Sunday Breakfast Special we are having chipotle Egg Benedict with Bacon & house potatoes!

Every Thursday come and dine with us for dinner with our 3 Course Dinner Special 200 Pesos.
Tatewari will be playing their fabulous Flamenco for your enjoyment.
We are closed on Tuesdays only…and are open for breakfast, lunch and dinner.
Come and enjoy the taste of Masala Bar and Grill !
The Octopus's Garden always has a lot going activity gong on with classes, events, live music, Spanish classes, Saturday Brunch, Spectacualr Dance shows, yoga and excercise classes, Movie Night and more! Something is always new at the Octopus's Garden.
Check out their page here and please check the La Cruz Community Calendar for new events!


Ana Banana Bar and Grill
Coffeehouse Fridays are a fun time, and Ana Banana's was packed last Friday with Ben and his guitar, along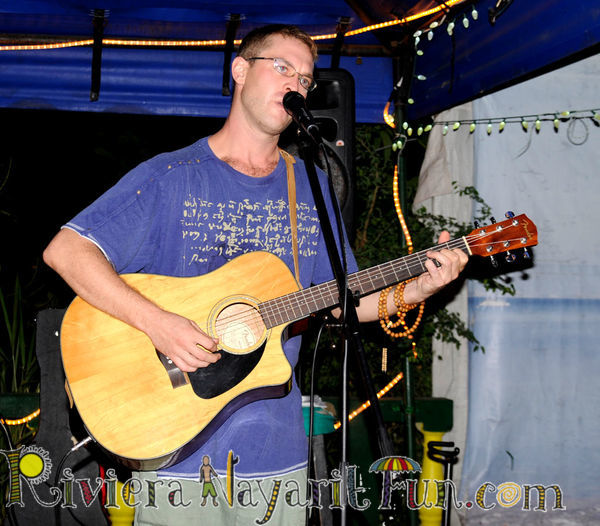 with guests (you never know who is going to show up here!) played guitars
and singing. Everyone had a super time eating, drinking and dancing and hanging out with friends, and meeting new ones!
Monday Meatloaf is delicious with a huge portion, and the very popular
"The Good Stuff"  plays fun and popular rock and roll, perfect for dancing.
Sunday swing by for tender Ribs with the Rhythm Roosters! These ribs ARE tender and delicious from Kenny's Butcher Shop. When you stop in Ana Banana Bar and Grill give a hello to Barry and Ana!
Taste of La Cruz

The third annual Taste of La Cruz is coming up on January 18th, 2014 from 3pm to 8pm.  There is going to be a lot of fun going on down at the La Cruz Marina Malecón and Xiriki Amphitheater of the Marina in La Cruz de Huanacaxtle. Local artisans and craftsmen will offer unique regional art, clothing and food.
Live music will fill the are and to be staged at the Xiriki Amphitheater will be: Luna Rumba (featuring Geo & Cheko), Crazy Bitches (from the Luna Lounge), Latcho & Andrea (the Blond Gypsies) and the Banderas Bay Jazz All Stars.
Look like it is going to be quite the line up!
Come of over to La Cruz de Huanacaxtle, and enjoy an afternoon at this beautiful venue on the Banderas Bay, enjoy a stroll, stop for a drink and a meal or snack and listen to some incredible music!
Some of the restaurants that will be serving are:
Café des Artistes, Frascati, 3 Palapas, Oso's Oyster Bar, Los Arroyos Verdes, Hotel Cielo Rojo, Bistro Limon, Casa Hule, Xocolatl by Roberto's and Sonora a la Parilla, and more to come! Tickets are 100 pesos.
Thanks so much for joining us for the La Cruz Community News this week! Be sure to check out the La Cruz Community Calendar as new events are added every week! See the above menu tab.
If you would like to see your business here please contact me at Cat@RivieraNayaritFun.com .  See you out and about the La Cruz Community! Have a super week!
Cat Morgan