La Cruz Community - IX Pacific Alliance Summit
Hola La Cruz community, Banderas Bay and  Riviera Nayarit folks! The early rains have turned the jungles to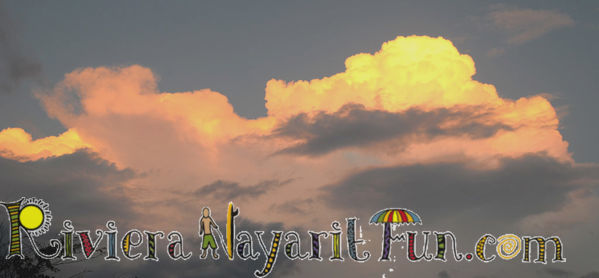 several shades of green, green green! Its beautiful, refreshing, and it feels so "alive"!
The sun is setting way to the north side now, where Litibu and Sayulita are seeing the sun going down. Beautiful reflections of the setting sun give us beauty to the east for the folks in La Cruz and Bucerias areas, as the sun reflects on the tops of the clouds. I have already had over 15 inches of rain at my casa, which is just outside of La Cruz de Huanacaxtle proper. WOW! Pretty good for June 20th!

The Octopus Garden La Cruz restaurant is currently closed for regular business due to Wayland's recent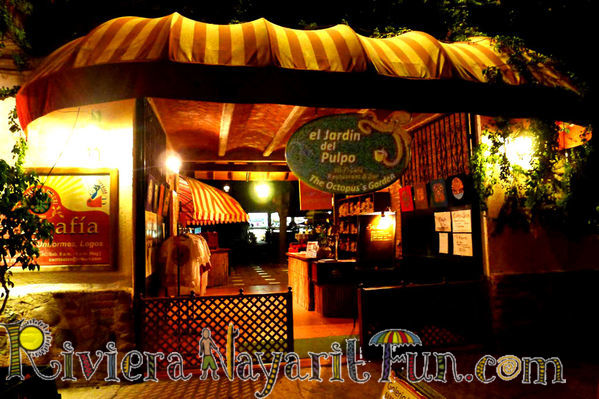 accident where he incurred a neck injury.  He is on his healing path, and getting better each day. Currently they are seeking some assistance with the physical therapy; you can be shown how to move Wayland about to help him reconnect to his body. You may check on his status at http://www.caringbridge.org/visit/waylandcombe-wright
They will still be,selling their fantastic organic coffee and tees-shirts with the Huichol art prints. You may call Aruna at (329) 295-5367 for more information, or to purchase coffee! Thank you.
IX Pacific Alliance Summit

If you have been wondering why all of the helicopters have been flying over the La Cruz community, its because the President of Mexico is hosting the IX Pacific Alliance Summit, with countries of Colombia, Chile, Peru, Costa Rica and Mexico on June 19t hand 20th of June at the Riviera Nayarit's St. Regis Punta Mita Resort and Four Seasons Resort Punta Mita, which was recently purchased by Bill Gates.
I live in direct line with their flights, and watched as they flew *very slowly) over to Punta Mita.
Another great aspect of the summit and visiting Mexico President Enrique Peña Nieto is that the Punta Mita road was repaired, and others I am sure.
President Enrique Peña Nieto will host presidents Juan Manuel Santos, from Colombia; Michelle Bachelet, from Chile; Ollanta Humala, from Peru; and Laura Chinchilla, from Costa Rica. The Summit meeting will unite over 500 dignitaries and leaders from the political and economic spheres of these countries, as well as 150 members of the international media. The Pacific Alliance Summit meeting will be seeking integration of the North and South America regions and will discuss the free movement of goods, services, capital and peoples.
This picture shows Enrique Peña Nieto President of Mexican Republic and the President of Chile Michelle Bachelet.
Black Forest Restaurant
Short Vacation…

Black Forest Restaurant is closed for a short vacation the week of June, 22nd. We will reopen for business on Sunday, 29th of June resuming our regular dinner service hours.
We have been asked by many regular guests for the recipe of our curry ketchup sauce that we serve with the Currybratwurst. So please follow the link for the recipe.
Thank you.
La Cruz Real Estate
Pacific Boutique Properties
Victoria Pratt / Broker
PH Huanacaxtle 502 – 3+BR / 4+BA -

This corner penthouse has 270-degree views that span the vast stretches of beach of Bucerias and Nuevo Vallarta, the Puerto Vallarta horizon, Marina La Cruz and the Sierra Vallejo cordillera. It lives like a spacious villa with over 4,600 square feet of indoor-outdoor living distributed on two levels. A beautiful gourmet kitchen adjoins an outdoor kitchen, bar and dining room. Over 1,100 square feet of terrace is beautifully laid out and laden with comfortable outdoor furniture.Sleep up or sleep down! The main level has a junior master bedroom and a large media/flex room, both with en-suite bathrooms, while the second floor has a master bedroom with romantic palapa and a third large guest room. All bedrooms have ocean views. Design details include a shower with a view and a sunset patio. Every inch of this home has been upgraded with custom marble, granite and carpentry. Being sold turn-key, the price is far below real value for the real estate itself, let alone the quality interior and exterior furniture, fixtures, window coverings and electronics that are included (art and artifacts excluded).
Located in the 20-acre Punta Esmeralda residential resort, it benefits from the extensive amenities of eight pools, beach club and restaurant, tennis courts and 1,500 of beach frontage as well as a superb location between the two towns of La Cruz and Bucerias.
Please click here for more information on this or questions on any other properties for sale on the Banderas Bay.
Royal Club Real Estate
Aaron Fisher / Broker
Punta Esmeralda
Palma 403
Price: 394,000
Sqft: 1,796

This beautiful 2 bedroom 2 bathroom unit is situated on the uppermost plateau of the development. A large integrated living/dining room with galley kitchen and L- shaped picture windows permit a spectacular view over the infinity pool and out to Banderas Bay towards Puerto Vallarta. Deluxe finishes (granite counters, marble floors), mini-split air conditioning, pre-installed cable. Residents services include 24-hour security, gym and spa, eight pools and beach club with restaurant.
Please click here for more information on this and other properties on the Riviera Nayarit and Banderas Bay! 
Thank you!
Villa Amor del Mar

It's lazy daze and energetic eves at Villa Amor del Mar. June has charged into our area with light shows and rain. A little earlier than usual but the rain commands the dust to leave, provides cooler temps and we don't have to water the grass. It's a fabulous time to visit La Cruz. Rain generally only occurs at night cooling the pool for YOU to hang out in during the day. The town is less busy, muy tranquilo the locals say, so small town music jams, fabulous new food and drink menus are tested for the next season and the chefs share all at fabulous prices to get feedback on their creations. At Our
La Cruz boutique inn there's absolutely nothing for you to do but relax. Enjoy a good read. Stroll down the beach collecting shells on your way to the restaurants.
A minute or so walk from Villa Amor del Mar is a restaurant having 2 for 1 drink specials all day every day AND they're serving free appetizers for all world cup futbol games on the big screen.  Winds are up, enjoy sailing, windsurfing, kite sailing or just watch the enthusiasts of such sports from the infinity edge pool.

We welcome YOU. For the month of June, we're offering an extra special for locals of the Banderas Bay area, book three nights and get 50% off our high season rates. We're calling it our 'Be a tourist in your own town special'. For as little as $225.00 for 2 people for 3 nights (including continental breakfast in your room) enjoy ocean breezes while enjoying complimentary use of our Boogie boards, Kayaks and Stand up paddleboards!
Get 5 or more couples together and we'll throw in a poolside BBQ for you and your friends! Click on the photos to check out more great photos!
Contact Cindy@VillaAmorDelMar.com
Ana Banana Bar and Grill are open all summer!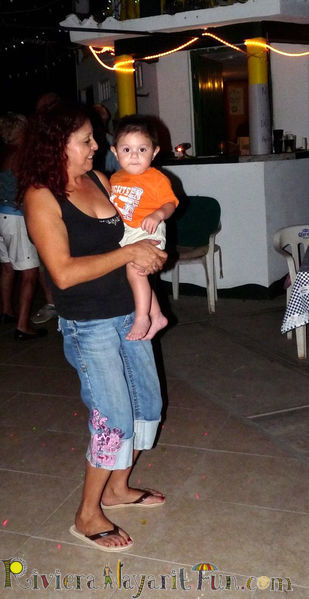 And are having live music every Friday with John Driver. John plays an excellent guitar and sings all the favorites. Stop by for a burger, brat, beans and beer this Friday and enjoy the covered outdoor patio. Rain or shine…come and join the party…bring your drums or instruments !
Barry has gone back to Canada for the summer. Ana is holding down the "fort" so, come on by and say hello to Ana and enjoy a cocktail or two!
Thank you all for checking out the La Cruz community news. We will be publishing blogs as things come up. Summer time is a bit more La Cruzin! Check the La Cruz community calendar for new events. If you have any La Cruz news, or questions on how to get your business new on the post email me at Cat@RivieraNayaritFun.com
Have a great summer and see you around the La Cruz.Community!
Many Blessings of Loving Kindness,
Cat Morgan