La Cruz Community March Madness
Hola La Cruz Community and Banderas Bay! This season has really sped on by, with only about a month and a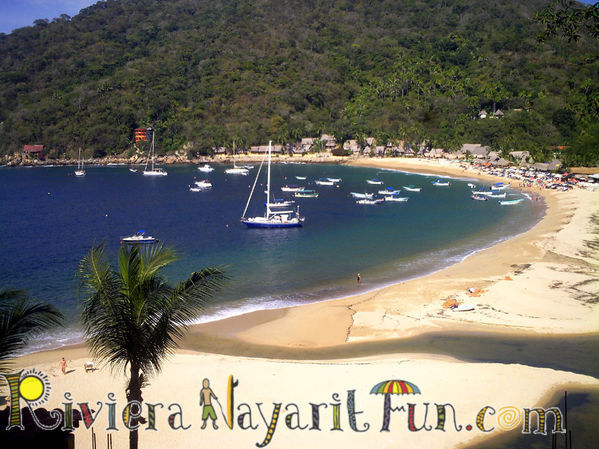 half until Semana Santa (Easter)! Are there things that are still on your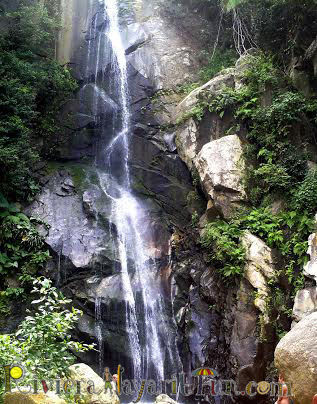 Riviera Nayarit vacation list that you would like to get crossed off? How about a trip over to Yalapa for the afternoon and see the waterfall? What an amazing little community!….Or an Alta Vista Petroglyph tour in the middle of the jungle?? These day tours are perfect because you can be back in La Cruz de Huanacaxtle just in time for the La Cruz community live music and dinner at one of your favorite La Cruz restaurants, like Masala Bar and Grill,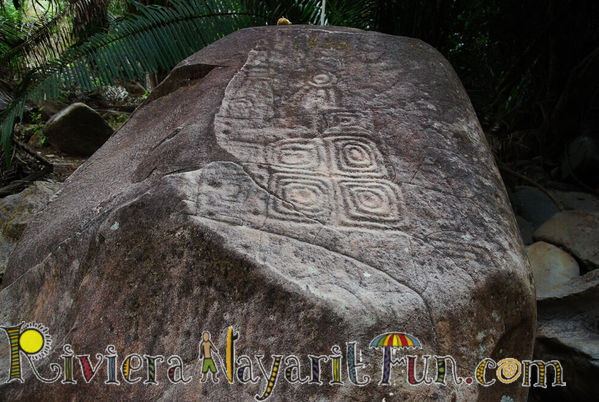 Octopus's Garden, Black Forest Restaurant or Ana Banana Bar and Grill. Or maybe down on the La Cruz Marina at Oso's Oyster Bar and Fish Market. What ever your preference…get out and enjoy the amazing weather, the La Cruz entertainment, and take some time to cross off that "to do" list.  If you are interested in an Alta Vista Petroglyphs tour email me at Cat@RivieraNayaritFun.com . Click on the photos that have the Riviera Nayarit Fun Logo on them to take you to more fun pics!
The Amigos de La Cruz is having their monthly La Cruz Community Happy Hour Meet and Greet at Las Tres Palapas Restaurant
located on the beach on Wednesday, March 5th from 5:30 – 7:30pm. Receive 20% off all drinks, and pick your choice of two Tapas for 50 pesos of Wonton skin with smoked marlin,  Crab cheese puff,  Fish ceviche in tortilla baskets,  Guacamole & chips,  Spring rolls or Baby back ribs.
See you on the 5th!
La Cruz Rentals
La Cruz Rentals vary, and its a good idea to book now if you are planning on a La Cruz vacation next season. Please email Cat Morgan at Cat@RivieraNayaritFun.com to go over some La Cruz rental options with you!
Villa Amor del Mar ~ La Cruz Boutique Hotel Excellence

At our Boutique Inn, Villa Amor del Mar, we take great pride in serving others and creating custom packages for each visitor as per their requests. Continental breakfast is served daily in private guestrooms with Mexican, freshly roasted coffee, fruit (often from our own trees) and special requests as per each guest. When guests book for 7 nights or more they also receive one brunch by the pool and one dinner on the rooftop looking out over the Banderas Bay to the Puerto Vallarta glimmering lights.
Our most recent Rooftop Fiesta included local music sensation Tatewari and fine dining prepared and served by chef Daniel… Jalapeño margaritas started the night with a bang. If a gourmet week excites you consider our Culinary Week; Margaritas and Mole or Tequila and Tacos; no need to choose you'll learn to taste and create as the week unfolds. We're bringing in a local Mexican chef and creating a foodie week.
Consider that here; http://waldentoursculinaryandwine.wordpress.com/la-cruz-culinary-experience/
La Cruz Beachfront Boutique Inn….Villa Amor del Mar…..for a "Very Special Vacation".
La Cruz Restaurants and La Cruz Entertainment
Octopus's Garden

Friday  Jazz, February 28 sees the return of Rick Cranston, "rat pack" jazz vocalist   at 7:30  with Jerome Phillips . Over the last few weeks Rick has been wowing audiences  at the "Garden" with his deeply felt classic jazz vocals . Rick hails from Gabreola Island in British Columbia.
Saturday Brunch (March 1)  we are featuring Miguel Angel Castro. MIguel with guitar, flute and pan pipes accompanying himself singing has been touching the hearts of audiences in the Bay at the likes of Sandzibar for the last month.  He has been entertaining with his unique music from the Yukon to San Miguel Allende for over 30 years.
The Golden Kingdom - Saturday March 1. It is with great regret that for reasons beyond our control, we have to cancel the run of The Golden Kingdom.  We wish to offer our profound congratulations to Hugo, Christina and the rest of the cast for their remarkable achievement in mounting this circus/cabaret show.
Monday Movie Night film will be the Saudi-German film Wadjda.
Rotten Tomato's viewers are 99% positive. Rarely have we screened a film with such positive feed back. One of our favourites is "The most radical and cheering message of Wadjda is that a change isn't just possible, but inevitable."
Wedesdays Salsa night at the Octopus's Garden with live Cuban salsa  band Habana. The band starts at 9:00.  The ever popular Hugo and Christina start the evening off with a latin dance dinner show-History of Latin Dance at 8:00 pm.  There is a 50 peso cover charge. 
Black Forest Restaurant
March Maddess Events at the Black Forest Restaurant

Because of popular demand we are having our German Beef Rouladen on Sunday, March 16th. This very traditional German dish is an all time favorite of the extended Black Forest Family. Bacon, onions, mustard and pickles are wrapped in very thinly sliced top round steak then we saute the rouladen.
We recommend reservation at reservations@blackforestpv.com
Get ready for our next German Evening here at the Black Forest on Tuesday, March 25th. So join us for an evening of classic German delicacies and our proverbial German "Gemütlichkeit". Your hosts Andrea and Yvonne will serve you in traditional German Dirndls and the beer mugs will be overflowing with ice cold German beer. Dinner selections consist of hearty German favorites such as bratwurst, red cabbage, sauerkraut, pork schnitzel, roasted ham hocks (should be per-ordered), dumplings and spätzle, just to name a few. We also will serve Roasted Ham Hocks. We highly recommend reservation at reservations@blackforestpv.com
Masala Bar and Grill

Come and join us for breakfast, lunch or dinner every day except Tuesday…our day off!  We offer daily specials, a beautiful ambiance with professional service all at affordable pricing.
Click on the link above to view our full menu!
Special Thursday Three Course Dinner
250 Pesos per person / Live Music with Tatewari
Appetizer. Fresh Baja Baby Clans with Find Herbs,Basil Wine Sauce.
Main Entree: Grilled Chicken Breast Over Fettuccine Pasta, Basil Pesto Sauce shave parmesan cheese.
Dessert. Chocolate mousse with fresh strawberry. Plus live music by tatewari trio flamenco. Started 7:30pm. Reservations please call .cell (322) 101-8884 .

Ana Banana Bar and Grill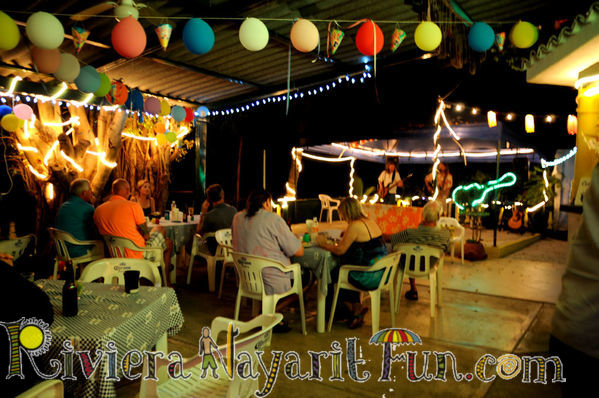 Ana Banana has fun every week with Friday Fish and Chips with Ben on Guitar,
Sunday Rib Night with the "Rhythm Rooster"s playing fun rock and roll…
Meatloaf Monday's with "The Good Stuff" playing all of the favorite Classic Rock tunes.
Stop on by to be with friends…or meet new ones!
Ana Banana is open every day for Breakfast, and dinner. ….
see you at Ana Banana Bar and Grill!
Thanks for tuning in this week to the La Cruz Community News. Please remember to check out the
La Cruz Community Calendar...as there is a ton of events, classes and La Cruz entertainment listed.
If you have any questions, or comments, please write them to me at Cat@RivieraNayaritFun.com
Have a blessed week everyone!
In Loving Kindness,
Cat Morgan