La Cruz Restaurants; Best is an Underestimation!
La Cruz restaurants are many, as La Cruz is one of the most sought places in Mexico.  Many La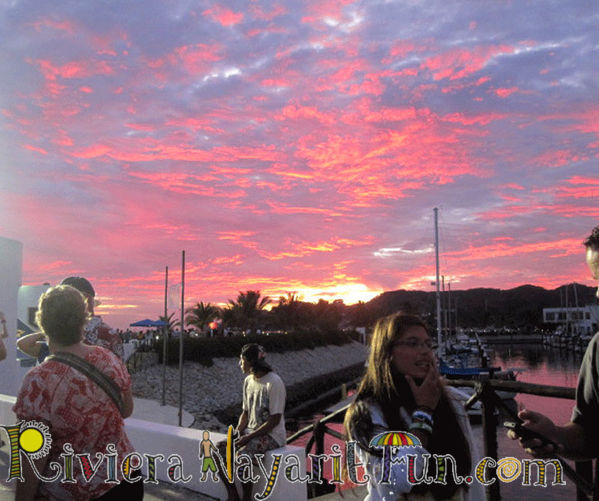 Cruz restaurants are in La Cruz, but we feel that these La Cruz restaurants below are some of the very best, and worth sitting down for.
La Cruz de Huanacaxtle Nayarit, It's a home to amazing sunsets which are a special feature due to the Marrieta Islands and the La Cruz Marina, which resides on the Banderas Bay.
Destiladeras beach also offers a spectacular sight now that the tide as shifted and all the rocks are gone. This is my favorite beach which offers the best opportunities for beach swimming,flat surface for walking and jogging,not forgetting a free parking.yes…..free parking space. Please click on the links for more information about these wonderful La Cruz restaurants!
La Cruz de Huanacaxtle Mexico is situated in the best place in Mexico, the Riviera Nayarit,  where weather, amenities, and dozens of direct flights fly into the Puerto Vallarta International Airport only 50 minutes away. Welcoming natives and pocket friendly living costs are just a few of the many features of the place, as well as the newer La Cruz Marina.
Please check out the La Cruz Community Calendar, as well as the weekly La Cruz Community News for the La Cruz Restaurants live music and events.
Favorite La Cruz Restaurants
Octopus's Garden
Octopus's Garden restaurant offers their organic coffee either ground or whole grain which is a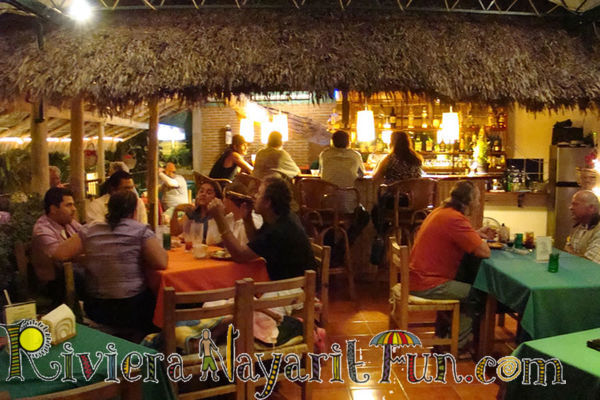 very unique feature, as well as the Huanacaxlte tree that grows up inside the restaurant itself.   Offering a terrific breakfast, lunch and dinner with a nice variety on their menu, its easy to find something delicious. They also have a new bar menu this year, as well as a new terrific wine list!
Life music plays downstairs while your dining creating a nice atmosphere in the garden area.
The bar upstairs is where the bar and dance floor are located, and also offers several different type fitness classes, as well as Karate for children and adults. Dance lessons (salsa and ballroom) and Spanish classes as well are taught at this La Cruz restaurants. Movie Night, Drama Club and more. They also host the La Cruz Huichol Art Gallery, one of the largest on the Riviera Nayarit. These are just a few of the many reasons this is a La Cruz restaurants favorite!
Black Forest Restaurant
For La Cruz Restaurants, the Black Forest Restaurant is a  German style restaurant that offers so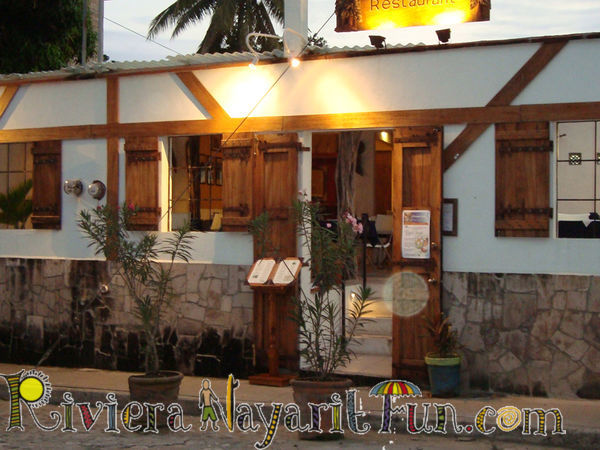 much under it's roof!  Included is a three course menu.It offers a special menu with two different choices of appetizers,a main course and desserts fresh depending on the supplies.  A black forest cake which is chocolate layered with cherries and fresh whipped cream is the defining dish in this restaurant.  Chicken ceaser salads, sea food and the regular menu are always available. This La Cruz restaurant celebrates their anniversary this month of November with a free keg of beer for everyone to enjoy. True to their roots, they will be serving dressed in authentic German attire. They also have live music throughout the season creating a wonderful ambiance.
Oso's Oyster Bar & Fish Market
Oso's Oyster Bar & Fish Market La Cruz restaurant is found on the La Cruz Marian, offering a very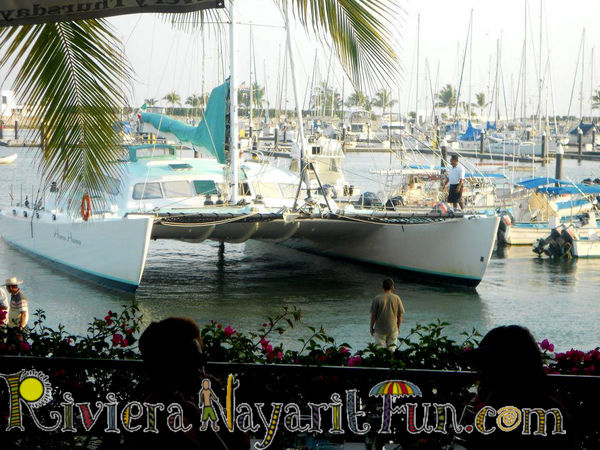 creative menu.  .It gives customers the chance to choose there meals depending with the fresh cash of the day.Its original recipes are a traditional cuisine with a modern touch .Meat and chicken dishes are available and the restaurant opens from 9-10pm everyday for breakfast, lunch and dinner. Live music abounds with the Traveling Band Duo Every Friday night playing good Rock 'n' Roll at 730, and also the amazing Bryan Savage on Sax and flute playing jazz every Thursday starting at 7:30. Bryan has played his saxophone and flute to audiences in the U.S., Europe, Japan, and Canada with Al Stewart, The Nitty Gritty Dirt Band, The Amazing Rhythm Aces and John Denver. He has opened for Bonnie Raitt, Mick Fleetwood, Santana, Glen Frey, Eddie Money, Journey, Gary Burton, Rick Braun, Chuck Mangione, and many others..whew! A show not to be missed!

Masala Bar and Grill
The best of La Cruz restaurants list cannot be without Masala Bar and Grill! Chef Julio creates amazing
layered flavor of fresh fish, meat and lamb dishes. They also have a three course meal special every week, which includes dessert, all with a very nice ambiance and live music during the high season.
The wine selection is suburb. Everything is made to order at the La Cruz restaurant Masala Bar and Grill, The presentation is truly amazing, and something you will remember, making you want to come back again and again.
Discover these La Cruz restaurants while visiting the Riviera Nayarit on your Mexico Vacation.