What's Up In La Cruz Mexico
Semana Santa was very early this season and will be over this weekend in La Cruz Mexico and all over the pueblo's
and playa's on the Riviera Nayarit. The La Cruz Playa La Manzanilla was filled with people for the spring break this season, but already beginning to thin out.  Many of the snowbirds and Xpats have already returned home. However, this does not stop folks from continuing to have a good time. La Cruz restaurants are gearing up for the summer as they bring out their summer menus and establish new business hours  The music scene in La Cruz has amazing talented musicians and singers. It was a terrific season! . I love the energy of La Cruz. To quote my friend Russell, its "La Cruzin!" as La Cruz carrys a slower and easier pace.
As we move into the summer / slower pace of life, there are many restaurants that will still be offering live music, fun and games and summer food specials. The La Cruz Sunday Mercado will have their last market for the season on April 17th, which is a bit early this season due to an early Semana Santa.
Here is a few to put on your calendar and some events coming our way.
Thanks to my amigo John Pounder / Digital Media.Net for the super-fly photos!

Octopus Garden "Thank You Organic Breakfast Buffett" / Wayland Fundraiser
This season at the Octopus Garden Alef Gallardo has been running the kitchen and the coffee bar serving delicious
organic breakfasts and smoothies from 8am – 2pm, with Alfredo and MaryChuy operating the Palapa Bar and evening food and fun. Alfredo and MaryChuy will be taking over the entire kitchen and restaurant as Alef Gallardo's last day serving the delicious organic breakfasts, smoothies and other health drinks will be on April 30th. In celebration of the year Alef is hosting a "Thank You to Octopus Garden" to thank all of the wonderful people that have come in and thanks to Wayland and Aruna with a Special Organic Breakfast Buffet on Saturday, April 16th beginning at 9pm. This is also
going to be a Fundraiser for Wayland, as he continue's on his healing journey. The Buffet will include an Omelette Bar, Coffee Bar with the buffet filled with fruit salad, veggie salad, chiliquilles, enchiladas and more with a Smoothie Bar and Coffee Bar. You ticket will include one coffee and one smoothie / health drink of your choice and the breakfast buffet. She will also be making Kambucha! Live music with Enrique and David. There will also be a 50-50 Raffle where you win half the pot, and Wayland and Aruna receive the other half for Waylands medical expenses. Tickets are 300 pesos and 50% will be going towards Waylands health care. There are only 50 tickets available. You can purchase the tickets at the Octopus Garden Monday through Saturday 8am-4pm, with the last sale day on Thursday, April 14th. She will need to know how much food to order, so get your tickets NOW! Gracias.
The Gecko Rojo will be staying open all summer with new hours beginning on April 3rd. They will be open on Mondays, Noon to 10pm for darts, Wednesdays open from 4-12pm with Cantus Eterna playing fun classic
rock and other amazing tunes! beginning at 8pm, with dinner specials. Friday they are open at Noon with darts at 5pm.
There will be a smaller summer menu with food like pizzas, Chicken Burgers and fresh Cesar, garden and greek salads. Sharon makes it FUN at the Gecko Rojo!
Music abounds at Falconi's Pizza …and on my journey around La Cruz I met my friend Jess for dinner at Falconi's Pizza where R&R (Randy and Russell) Hardly Strictly Blues band happened to be playing! YEA for us! The
house was packed except for one table as if it was just waiting for us! R&RHSB band features Randy Wilson on vocals,ead and rhythm guitar, Russell Cresto on vocals and harmonica and guest Dave Kimes on lead guitar.
Falconi's Pizza has some of the BEST Alfredo pasta around, which is what I ordered, along with a fresh green salad. My friend ordered the Calzone..which was muy grande!..all so delicious. I really LOVE their pizza sauce and dough; all with good pricing.  It's fun to share and so we did. They also offer a full bar.  The R&R Hardly Strictly Blues band will be playing again (with Dave) this Saturday, April 2nd, beginning at 6:30, and probably for a couple more Saturdays after that, so get in there and enjoy! Randy Wilson is an amazing musician and will also be playing solo acoustic guitar on Philo's on March 30th and April 13th.  What FUN music and delicious food in La Cruz with my good friend Jess! Falconi's Pizza is located on Sierra Ave between Delfin and Pez Vela in La Cruz.

Xocolatl by Roberto's will have Have Rodriquez performing his Cuban music all through April from 7-10pm.
Havy is amazing as he plays drums and other instruments with his feet whist playing guitar and singing! Great dancing music; a very talented soul indeed!
The view of the bay from Roberto's is spectacular, and the food delicious from Filet Mignon, filet of Red Snapper and super fun flaming Fajitas with ALL the fixings! Enjoy the steath margaritas…no more than 2 for this girl!
Over at the Black Forest Restaurant…The Blond Gypsies
Black Forest Restaurant in La Cruz will be ending their lunches for the summers and will be open once again from Sunday through Friday from 5 pm to 10 pm.  Saturdays is their time to relax! Opening for lunch was a
new thing for them this season and they send thanks to everyone for coming in. The Blond Gypsies with Latcho and Andrea will be playing April 1st at 8pm and reservations are definitely recommended! 329-295-5203.
Join in on the campaign to reduce waste! This is what we ALL need to do for our planet! 
For years the folks at the Black Forest Restaurant have used the polystyrene food containers for their guests who like to take out their food or part of it. Unfortunately, all plastics have polystyrene which is non-biodegradable. This means that "the remnants of your takeout will be chilling on planet Earth for up to 500 years from now and its chemical components will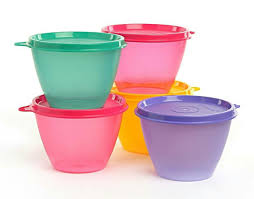 still clog the eco-system. Polystyrene's bulky eternity accounts for one-quarter of our landfill waste." This plastic also ends up in our oceans polluting the environment there. Andrea continues to state, "As business owners, parents and citizens of our beautiful Bahía de Banderas we would like to be socially and environmentally responsible and therefore we would like to ask you to join us in our campaign." So take note everyone! Our choices are very powerful and every choice counts. Say no to unnecessary packaging where ever you shop! The Black Forest folks would ask that you "Bring your own reusable's (BYOR). You can bring your own containers or your own bag. We can provide you with reusable, microwaveable containers for an additional fee of 10 Pesos. Enjoy your food, save your money, improve your health and help our planet!" Why not do this everywhere you go? Bring your own "to go" containers. REUSE, RENEW, RECYCLE, REDUCE and RESPECT OUR PLANET! Together we can RAISE AWARENESS and create big changes in the waste we create on a daily basis. THANK YOU EVERYONE!
Follow the Route of the Mezcal
Another fun event coming our way! Several restaurants around the Banderas Bay are excited and proud to introduce you to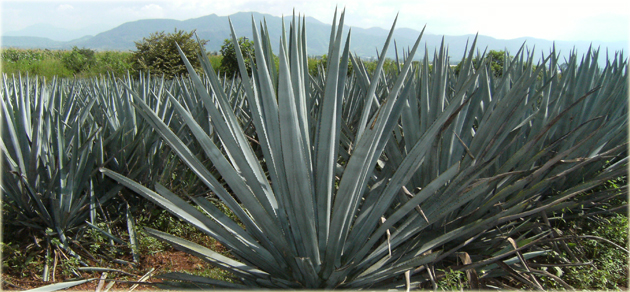 the traditional Mexican beverage by celebrating with the "Semana del Mezcal" from April 15th to April 27th. Each day a different restaurant will offer a 3 course menu which will include a paring of Mezcal for each course. During your enjoyment the "Master Mexcalier, Esteban Serrano" will explain the different types of Mezcal, the distillation process and answer any questions you may have.
You may enjoy the "Semana del Mezcal" at the Black Forest Restaurant in La Cruz on Thursday, April 21st, beginning at 6:30pm. The price per person is 399 pesos. Get your tickets while they last!
Thanks for tuning in on the

La Cruz Mexico

news! La Cruz live music, fun La Cruz restaurants…Lets go La Cruz'in! In La Cruz Mexico, on the North

Banderas Bay

in Mexico.